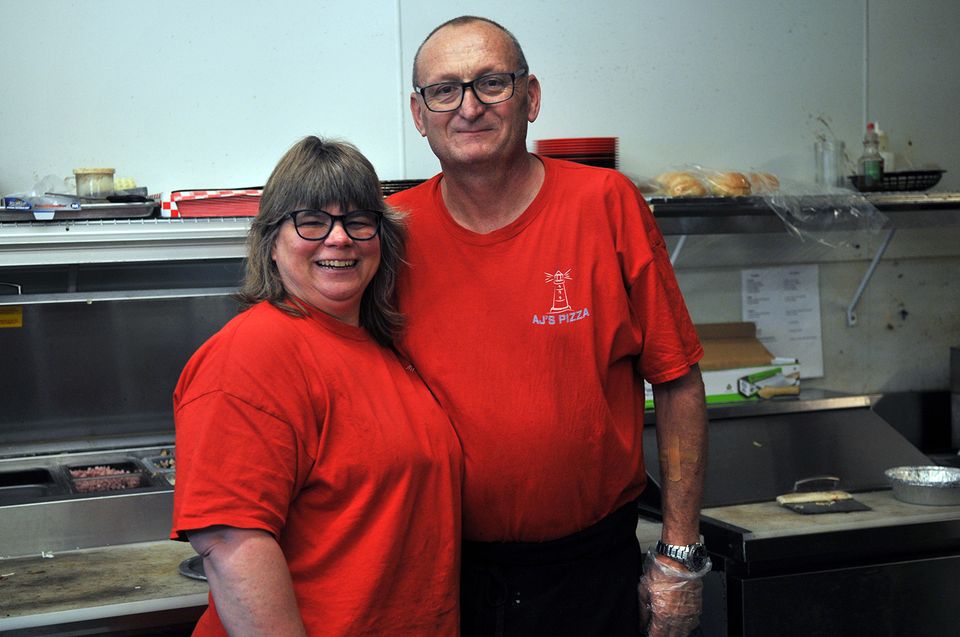 The Best Pizza in Town!

Fresh. Hot. Delicious.

 
In 2019 Jim was doing what he does best...helping somebody who happened to be stranded on the side of the road when he saw an opportunity to open a pizza shop just down the road from the church that he and his family love so much.  Pizza isn't a new passion, Jim has many years experience making pizza back east where he is from.  After much prayer and thoughtful consideration, AJ's was born.

In June, AJ's expanded to offer dine in service and has grown to be a big part of the Blanchester community.  AJ's has never been about serving pizza to make profit.  Jim and Annette want to bring light to the community.  Part of their mission includes Matthew 5:14 "You are the light of the world, A town built on a hill can not be hidden."  Jim and Annette are deeply rooted and invested in this community.  The delicious pizza, hoagies, wings and Nettie's homemade peanut butter pie is the bonus!

Our business is truly a family affair...customers may get the pleasure of meeting Jim and Annette's daughter, Jamie who just recently moved to Texas while her husband, Shane is serving in the United States Army at Fort Hood.  Perhaps you may meet  Sis, who is Jim's sister. She comes in from Virginia to help out or Annette's dad, John who travels all the way from Louisiana to help although he would much rather be anywhere else fishing!

Stop in for a great meal and say hi to Jim and Annette and their amazing crew! You can often find Annette behind the counter yelling out her questions to "James", he loves it when she calls him that!

See you at AJ's Pizza!!
We strive for having a fun hometown atmosphere where both new customers and regulars gather, enjoy quality food at reasonable prices, and are treated like family.